Internal Waterproofing
* Cementitious membranes
Sika lastic 152, Mapei lastic smart
* Acrylic membranes
Chevaline Dex, Polyurathane coating
BUTYNOL
Butynol, a synthetic rubber membrane can be used on roofs and decks. On roofs and gutters there is an option to use 1mm or 1.5mm, but on decks only 1.5mm is used. The product is available in a few different colours, but black and grey are the most common. We also install butynol with a tiling fleece layer as a sheet membrane in showers.
SARNAFIL
Sarnafil is a PVC membrane that is used extensively worldwide. It is used on roofs, decks and planters. One of the products in the range has been specifically designed for green roofs or planters and the product is root resistant. All joints and laps are welded using hot air welding technology. Hydroproof has fully trained Sarnafil applicators, and we have all the relevant installation equipment.
TPO AND TPE MEMBRANES
These products are installed to roof and deck areas. All joints are welded with hot air technology. We have trained applicators and have completed many installations.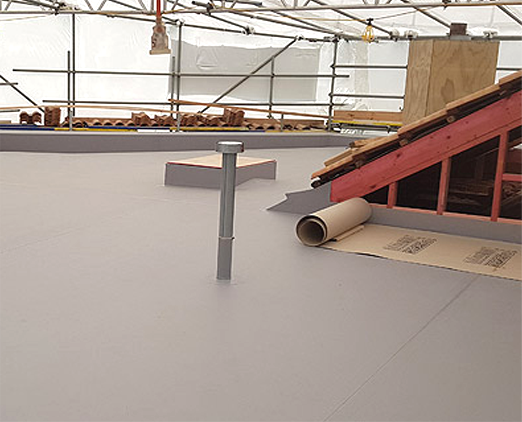 ---